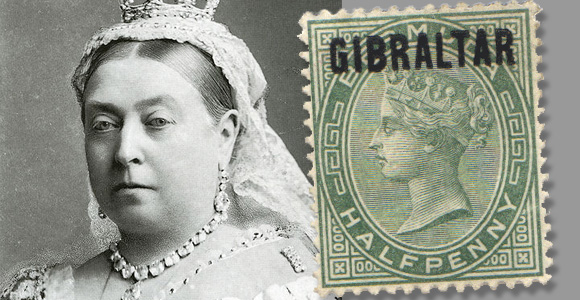 Queen Victoria Stamps 1886-1901
Gibraltar issued its first ever stamp in 1886 when the Colonial Government of Gibraltar assumed control of its Postal Services. As an interim measure, Bermuda stamp plates were overprinted with 'Gibraltar' using different colours. These were replaced by Gibraltar's own design in December of that same year.
Gibraltar's stamps were used with peseta values from 1889 to 1898 since trade was carried out in this currency.
Before 1886, British and Spanish stamps were used according to the type of mail and other arrangements. British stamps used in Gibraltar may be identified by the use of cancels containing the numeral A26 or the letter G in oval bars
Queen Victoria Stamps in 1887
---