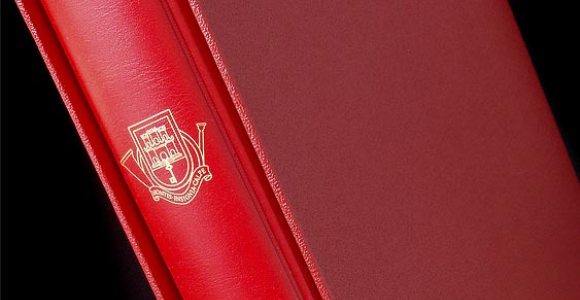 Safe
SAFE (which stands for Schwaebische Album Fabrik) is the one of the world's leading manufacturer of collecting systems and examining equipment. Founded in 1953 with its headquarters near Reutlingen, Germany (in the Black Forest), SAFE is now directly represented in 17 countries around the globe and exports over 40% of its products worldwide.
All material that comes in contact with your collection is guaranteed archival quality, 100% free of plasticizers (chemical softening agents) and free of stearates. The foil used does not contain plasticized PVC.
SAFE produces superior hingeless stamp albums for most countries of the world. The patented SAFE-dual system consists of a heavy, separate acid free (pH-neutral), fully illustrated page and a fully transparent film stockpage (100% free of plasticizers and chemical softeners), which allows you to view both sides of the stamps.
This unique hingeless system is, of course, supplemented by yearly supplements, hingeless blank pages, stockpages, as well as an impressive selection of binders, both machine and handmade (including our top of the line handmade leather binders).
Besides its unique hingeless system for the philatelic collector, SAFE also develops and manufactures state-of-the-art collecting systems for: coins, banknotes, ephemera, postcards, photographs, covers, autographs and other paper memorabilia, as well as for pins, medals, badges, patches, phone cards, trading cards and many other collectibles. SAFE also offers a wide variety of accessories and the world's finest examining equipment including the world's first optic-electric watermark detector, an electronic perforation gauge, as well as an electric stamp drying press.
---