GB Airways & Mons Calpe Ferry £5 coin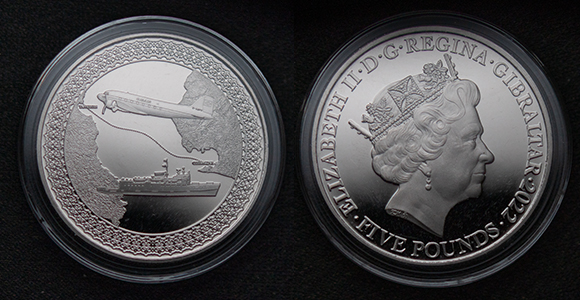 GB Airways & Mons Calpe Ferry £5 coin
The Gibraltar Mint released a five pound coin commemorating the long lasting relationship between Gibraltar and Morocco.
The coin depicts the
Mons Calpe Ferry and GB Airways aircraft, two methods of transports which proved to be Gibraltars life line during the days of the Gibraltar-Spain frontier closure
. The effigy of Her Late Majesty Queen Elizabeth II is depicted on the obverse.

Issued - Gibraltar Year - 2022 Metal - Cupro-Nickel Diameter - 38.61mm Denomination - £5 Weight - 28.28g
---