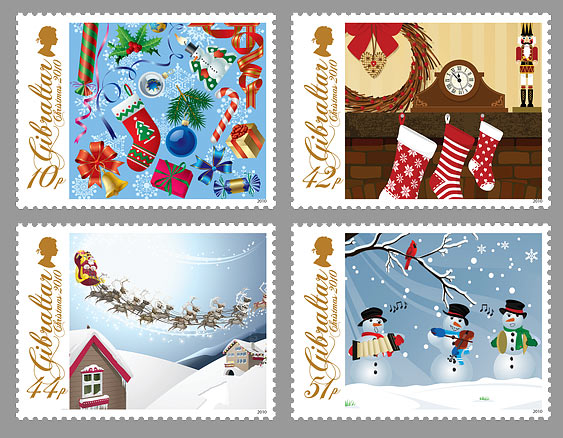 Christmas has for many centuries been a time for the giving and exchanging of gifts, particularly between friends and family members. A number of figures of both Christian and mythical origin have been associated with Christmas and the seasonal giving of gifts. Among these are Father Christmas, also known as Santa Claus, Saint Nicholas or Sinterklaas; the Christkind; Kris Kringle; Joulupukki; Babbo Natale; Saint Basil; and Father Frost.
The most famous and pervasive of these figures in modern celebration worldwide is Santa Claus, a mythical gift bringer, dressed in red, whose origins have diverse sources. The name Santa Claus is a corruption of the Dutch Sinterklaas, which means simply Saint Nicholas. Nicholas was Bishop of Myra, in modern day Turkey, during the 4th century. Among other saintly attributes, he was noted for the care of Children, generosity, and the giving of gifts.
His feast on the 6th of December came to be celebrated in many countries with the giving of gifts. Saint Nicholas traditionally appeared in bishoply attire, accompanied by helpers, and enquired about the behaviour of children during the past year before deciding whether they deserved a gift or not. By the 13th century Saint Nicholas was well known in the Netherlands, and the practice of gift-giving in his name spread to other parts of central and southern Europe. At the Reformation in 16th–17th century Europe, many Protestants changed the gift bringer to the Christ Child or Christkindl, corrupted in English to Kris Kringle, and the date of giving gifts changed from December the 6th to Christmas Eve.
The practice of putting up special decorations at Christmas has a long history and the Christmas tree is often explained as a Christianisation of pagan tradition and ritual surrounding the Winter Solstice, which included the use of evergreen boughs, and an adaptation of pagan tree worship. In the Western world, rolls of brightly colored paper with secular or religious Christmas motifs are manufactured for the purpose of wrapping gifts. The display of Christmas villages has also become a tradition in many homes during this season. Other traditional decorations include bells, candles, candy canes, stockings, wreaths, and angels. (source: wikippeida)
Technical Specs
| | |
| --- | --- |
| Design: | Stephen Perera |
| Illustration / Photography: | istockphoto.com |
| Printer: | BDT International, Ireland |
| Process: | Offset Lithography |
| Colours: | 4 cols. |
| Stamp size: | 40 x 30mm |
| Issue date: | 2010-11-26 |
| Stamp Values: | 10p, 42p, 44p, 51p |
---