SOLD OUT Gibraltar 2020 Low Value Coins
Price :
Ask for Availability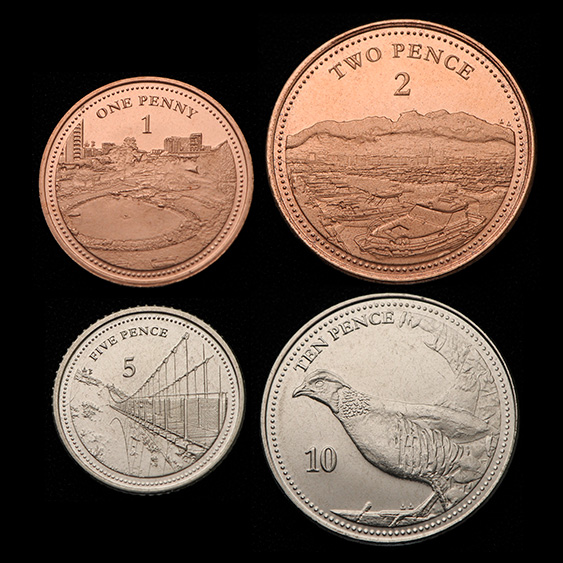 SOLD OUT Gibraltar 2020 Low Value Coins
The latest Gibraltar 2020 low value coins are now available. The follwoing coins are included in the set:
1p Coin - Commonwealth Park
A beautifully landscaped park nestled within the old city walls which provides a peaceful green recreational area in the heart of town.
2p Coin - Marina
At the gateway to the Mediterranean are Gibraltar's award-winning marinas; Ocean Village and neighbouring Marina Bay.
5p Coin - Windsor Bridge
One of Gibraltar's newest tourist attractions, the suspension bridge 71 metres in length, across a 50-metre-deep gorge affording visitors magnificent views of bay and city.
10p Coin - Barbary Partridge
The Barbary Partridge, Alectoris Barbara, belongs to the family Phasianidae, and is distinguished from other partridges by its blue-grey bib framed with chestnut brown.
The obverse depicts Queen Elizabeth II.
---