Christmas 2004 'Decorations'
Buy whole issue for
£11.90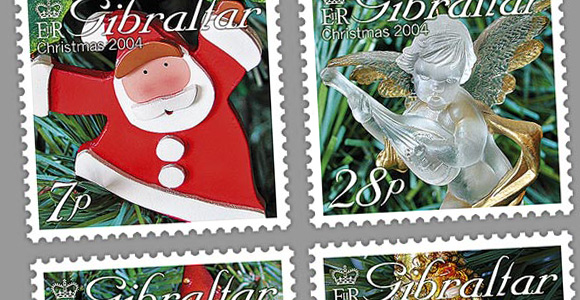 The first Christmas tree decorations were strictly edible. Biscuits, sweets, little cakes and apples were hung on the trees for centuries - to be happily eaten after Christmas. The first nonedible ornaments came in the late 1500's when Martin Luther decided to add candles. This immediately became the new tradition despite the fire hazard. People kept a bucket of water near the tree and hoped for the best. The American version of the decorations added popcorn, cranberries and ribbons.
But, we still had candles - and buckets of water. 'Godey's Ladies Book' published during the 1800's gave people lots of ideas for homemade ornaments such as colourful paper flowers to make the trees more festive.
In the 1850's, a German company called Lauscha, started making glass bead garlands for Christmas trees. They also introduced the Rauschgoldengel (the Tingled-angel), dressed in pure gilded tin. This was the first Christmas angel on top of a Christmas tree. The glass ornaments reached Britain in the 1870's, and North America around 1880.
In 1882, ornaments were changed forever by Thomas Edison and electricity. The first string of Christmas lights was made by Edward Johnson, a colleague of Edison. He used 80 small electric
light bulbs to light up a Christmas tree. By 1890, strings of Christmas lights were being mass-produced.
By the turn of the century, large illuminated Christmas trees were a common site.
Today, we have synthetic Christmas trees, but the decorations haven't really changed over the last 100 years.
Technical Specs
| | |
| --- | --- |
| Design: | Stephen Perera |
| Illustration / Photography: | Stephen Perera |
| Printer: | Cartor Security Printers, France |
| Process: | Offset Lithography |
| Colours: | 4 cols. |
| Stamp size: | 31.75 x 31.75mm |
| Issue date: | 2004-11-11 |
| Stamp Values: | 7p, 28p, 38p, 40p, 47p, 53p |
---