Christmas 2019 - Carols
Price Pack Miniature Sheet:
£6.61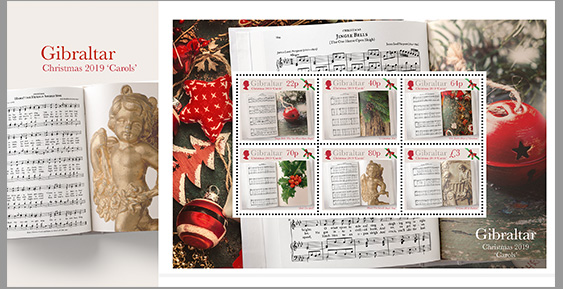 The word carol comes from the French word carole, meaning circle dance, or song of praise and joy. The singing of carols did not originate with Christianity, but with the pagan practice of celebrating the seasons. There are historical records from as early as 129 AD of songs written specifically for Christmas celebrations. These Christmas songs were primarily written in Latin, and were not called Carols, but hymns.
Technical Specs
| | |
| --- | --- |
| Design: | Stephen Perera |
| Illustration / Photography: | ingimage.com |
| Printer: | Cartor Security Printers |
| Process: | Offset Lithography |
| Colours: | 4 colours |
| Stamp size: | 33 x 28mm |
| Issue date: | 2019-11-02 |
| Stamp Values: | 22p, 40p, 64p, 70p, 80p, £3 |
---